by Elisa Igelsia, EAT STRETCH NAP™ Contributor
October is here… and with that comes everything Fall!! Autumn is my absolute favorite season of the year and I love to take full advantage of nightly bonfires, comfy fall sweaters, and fall harvested/themed foods. This list below is inspired by my weekly grocery runs and Saturday morning trips to my local farmer's market - all organic of course!
These 5 foods get me excited for fall, check them out!
1. Locally Grown Apples
The only thing I have to say about fresh, organic apples this time of year is YUM! There is nothing better than fresh, ripe apples in the fall season. The best apples are locally grown and can be found at your local farmer's market and/or apple orchard! Cook them up apple crisp style or eat them right off the branch - whatever makes you happy!
This recipe never fails to be my favorite, and has been my go to for the last month. My new trick is to add cooked turkey bacon to these brussels at the very end! Want to see the full recipe on the ESN Blog? Click here.
3. Raw Pumpkin Seeds
These are my go-to in the fall for a protein and fiber boost! Plus, pumpkin seeds are so delicious in season. Buy a bag of these at your local farmer's market and see what the hype is all about!
4. Cilantro Lime Rice
I stumbled across this easy + delicious recipe a couple weeks ago when I was trying to find new dinner ideas. It's as simple as it sounds - cook up some brown rice, add fresh lime juice, and top it off with cilantro shavings. Try it out on your own!
5. Green Tea with Lemon
What's better than getting up early on a crispy, fall morning and drinking some hot green tea on the front porch? Literally nothing. Bigelow's Green Tea with Lemon is reason I get up in the morning and it's even better paired with fall weather. Green tea's natural caffeine wakes me up and gives me that small boost of natural energy that I benefit from each morning!
6. Granola
I put granola on erryythinggg - yogurt, oatmeal, bananas with almond butter, you name it! My current favorite is purely Elizabeth's grain free granola. With so many different flavors and options, it's impossible to get sick of it and you can add granola to anything!
Happy fall eating!!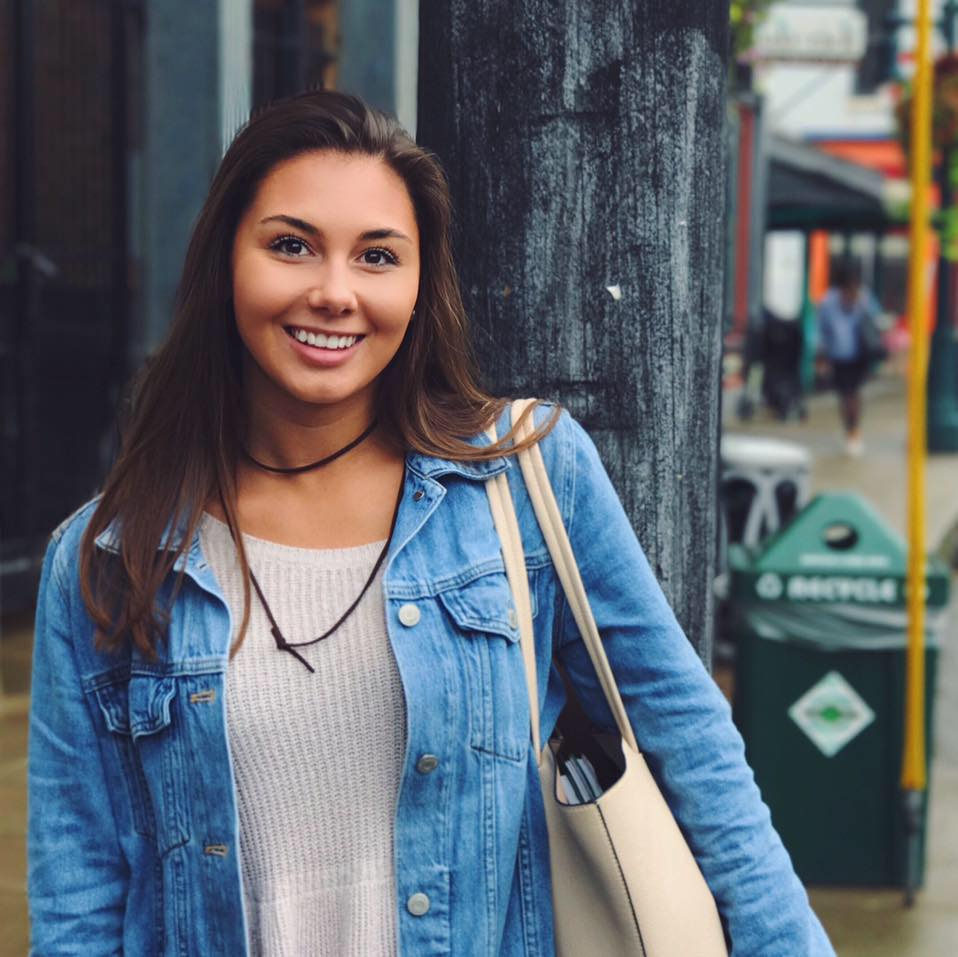 Elisa Iglesia [@elisaiglesia]
EAT STRETCH NAP™ Contributor
AFAA Group Fitness Certified and Yoga Sculpt Instructor, super passionate about kinesiology, nutrition and travel!